Research has been initiated for the alternative of plastic long term ago & now the scientist of University of Munich , Germany has found out the alternative of plastic for the use of farmers. The scientist of Organic chemistry , Michael at Munich University said that the Mixture of Corn & Rapeseed oil can be used to prevent it from weeds(unwanted plants) , bacteria , virus & fungi . Previous research said that Corn is also used in manufacturing of Ethyl Alcohol & also for Biogas . which is not harmful to environment. It is used as alternative for plastic a for maintaining moisture content in the soil & to prevent it from different types of disease causing bacteria. This alternative is mostly renewable & it is carbondioxide neutral .The residue of Corn can be used in the formation of insulating & packaging material in the alternation of polystyrene.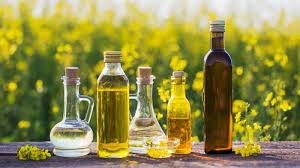 Anya Fase one of the scientist from Munich University said that it has many benefits including all
social factors & it is also pocket friendly along-with eco friendly. Kord Solfrank another scientist from Munich University stated that Microplastic present in the environment cannot get recycled nor degrade & causes harm & pollution to nature.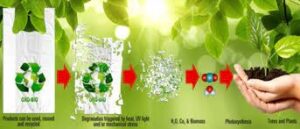 Lastly they concluded that the upper layer of soil has salts which are not poisonous & the oil of  CORN & RAPESEED gets into the soil as it is biodegradable to nature & not harmful as being Eco friendly . Hence as per the need it can be used as Alternative of Plastic
By ARCHIE .M. SHARMA