The last two decades have seen enormous changes in the environmental contamination due to increase in the plastic production. One of the main reasons for this phenomenon is the cheaper cost of the plastic which is evident in the different range of plastic from White board of Students to the Screen of the phone. Despite of its disadvantages , there are ethical advantages too that are looked up by Dubai firm named DGrade . They are manufacturing the Fabric material from plastic bottles that are thrown in to the garbage by US . Plastic
bottles are converted to High Quality flakes & then it gets turn into the 100% recycled polyester fibre which is soft with strong durablility & after that making over of threads is done along with the final products like T shirts , Mask, Uniforms , Mannequins & many more such thing. In addition, they have made Plastic walls which are strong , durable & environment friendly .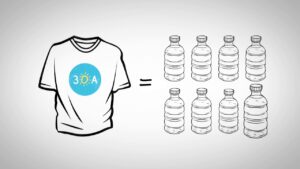 We need to learn that "Sustainability isn't just about being Environmental friendly , its also about wealth creation , job creation etc".
India is the hub of entrepreneurs & Young minds along with the amazing population strength. Hence, need of plastic & labour will also be fulfilled by our Country .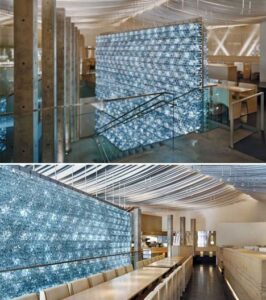 This is considered as the biggest opportunity for our country to take step against plastic and come up with the innovative and creative idea to reuse it for the betterment of the society. It is extremely important as due to COVID-19,there is increase in use of plastic & decrease in employment , so it can be put forth for our worth.
LETS MAKE INDIA PROUD IN THE LEADING NAME OF
PLASTIC FREE COUNTRY !!
By – Archie. M. Sharma